Follow us on social media!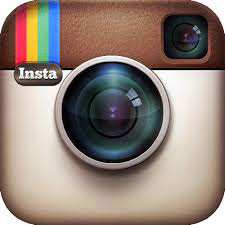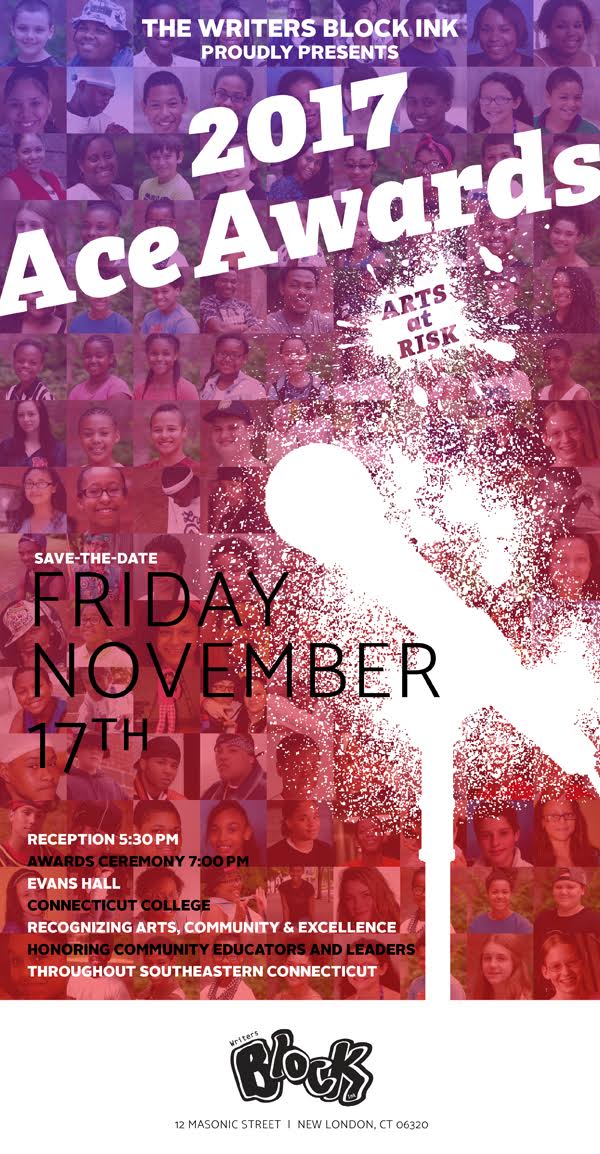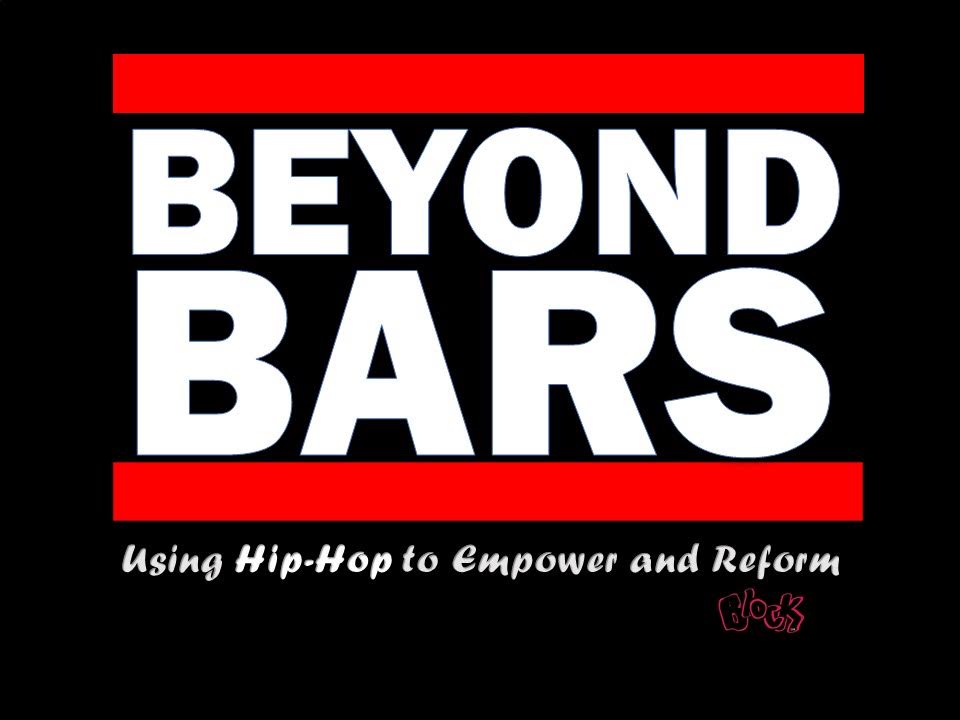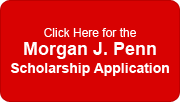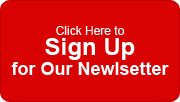 860-44 BLOCK
860-442-5625
12 Masonic Street
New London, CT 06320
Our Mission
To arm young voices with the power of pen and prose, reinforcing teamwork, accountability, and responsibility; igniting social change on the page and stage.
About The Block
The Writers Block InK was started in 2003 as a 501c3 non-profit organization to encourage youth to use writing and performance as tools to address personal and social challenges on the community stage. Students create original productions which explore critical themes and issues.
Who We Are
Click the image below to watch our short documentary!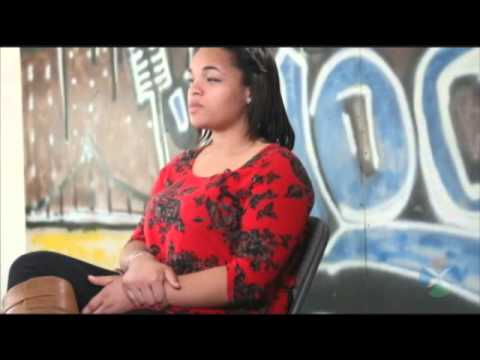 ---
Board of Directors:
President: Clarissa S.

Beyah-Taylor

Vice President: Theresa Broach
Secretary:

Alissa

Mebus

Treasurer: John Wilson
General Director: Linda

Ferraro

General Director: Rahshaan Engrum
General Director: Lisa Giordano
General Director: Kate Robbins
General Director: Alicia Thompson
Director of Programming: Adriane Jefferson
Strategic Advisors:
Jackie

Bagwell

Serinol

Lowman

Dianne Kent
Richard Hews
Legal Counsel:
Writer's Block Staff
Creative Director: Kolton Harris
Board of Director and Staff Bios:
Clarissa Beyah-Taylor
received a B.A. in English from Rowan University in
Glassboro
, NJ and an MBA from the University of New Haven.
Clarissa has worked in healthcare corporate communications for more than 20 years. Her experience includes helping healthcare organizations build communications departments and systems while directing, improving, or creating new initiatives and strategies to improve communications as well as focusing on and leading diversity efforts in the corporate environment.
A performance poet, Clarissa is active in numerous community and youth focused initiatives. She served on the Board of Directors for Young Audiences of Connecticut, Collective Consciousness Theater, worked with the

Garde

Arts Theater as a contributing playwright and guest faculty member for "Warriors Don't Cry", and instructed writing and performance poetry workshops for youth (ages 9-20) in correctional/detention facilities, urban schools, and community centers throughout Connecticut.
Theresa Broach
is a graduate of Eastern Connecticut State University and a retiree of Pfizer Global Research & Development with experience in nonprofit board support, project and diversity management, and community theatre production. For over 10 years, Theresa has been Vice-President and General Manager of the Writer's Block Ink. Theresa is currently Board Secretary of Community Foundation of Eastern Conecticut, a board member of the Southeastern Connecticut Cultural Coalition, Vice President and Artistic Director for the Emerson Theater Collaborative, and the Director of the Miss Lottie's Jazz Cafe series at the Norwich Arts Center. For over twenty years, Theresa has passionately supported local community theater.
Alissa
Mebus
is a marketing executive at Symmetry in Middletown, Connecticut. She is the

current

WBI

Board Publicity Chair, and past Board secretary. She volunteered at Writer's Block in 2006 for "Three Houses Down". She returned to the Block last year and has provided significant support, volunteer resources, and in-kind services to the organization.
John Wilson
is currently employed at Hoyt, Filippetti & Malaghan, LLC. He is a graduate of Southern Connecticut State University with a Bachelor of Science in Accounting. He has over nine years of tax and audit experience in a variety of industries including not-for-profit, small business and individual tax preparation and planning. John resides in Groton, CT.
Linda Ferraro
is an Organizational Development professional who has successfully worked with Fortune 50 Corporations developing and implementing strategies to increase organizational performance through leadership development and team alignment. While focusing on educating leaders in organizations, she also has extensive academic experience teaching at both the graduate and undergraduate levels with a focus on organizational behavior, theory and development. Her background includes an MBA from Binghamton University and doctoral work in Management Systems at the University of New Haven.
Adriane Jefferson
is an arts administrator who has worked in the performing arts sector and arts education for 15 years. She is currently an arts program manager and special programs coordinator for The Department of Economic and Community Development, Connecticut Office of the Arts. Prior to that, she served as The Executive Director for The Writer's Block Ink in New London, CT. In 2009 she received her B.A in Popular Music from Florida Memorial University. She went on to receive a Master of Arts degree in Arts Administration from Savannah College of Art and Design. Her career has been centrally focused on cultivating and developing talent within arts and entertainment. With her love for community engagement , Adriane has served as an arts consultant to artists, arts organizations, and arts based after school programs where she has helped them to design strategies to achieve their career and organizational goals.
Adriane used her background in performing arts and theatre to help structure the drama department at Alonzo Mourning Charities Over Town Youth Center and The Gibson Charter School. Earlier in her career she worked as a talent agent on The Mike Sherman Show, a show that focused on the pop music industry and covered major music events such as The Billboard Music Awards and The BET awards. In 2005 Adriane created
Rhyme Fest,
a community event that used hip hop as an advocacy tool for social change. Adriane is a long time affiliate of the Writers Block Ink. Outside of the role she played as Executive Director, she served as their Creative Director and Director of Programming from 2013-2015. She is now serving as a member of The Writer's Block Ink Board of Directors. Adriane is also a member of Delta Sigma Theta Sorority Incorporated.
Gail McCool
has experience with local nonprofit agencies supporting art, art therapy, and female empowerment. She has held positions on several boards including Thames Valley Council for Community Action; NCO Wives Club in Stuttgart W. Germany (Vice-President); Eastern Connecticut Headstart Policy Council (President); and Miss Connecticut Scholarship Corporation (President and Executive Director). She has an Associate's Degree in Liberal Arts from Three Rivers Community College, and has studied at Arizona State University and Connecticut College. She is an Army veteran who has traveled extensively and has work experience supporting the arts through her administrative and organizational skills. Over the last two decades Gail has held the positon of Executive Assistant or Administrative Coordinator at Artworks To Empower, The Norwich Arts Center, and the Luis Pabon Dance Arts Centre.