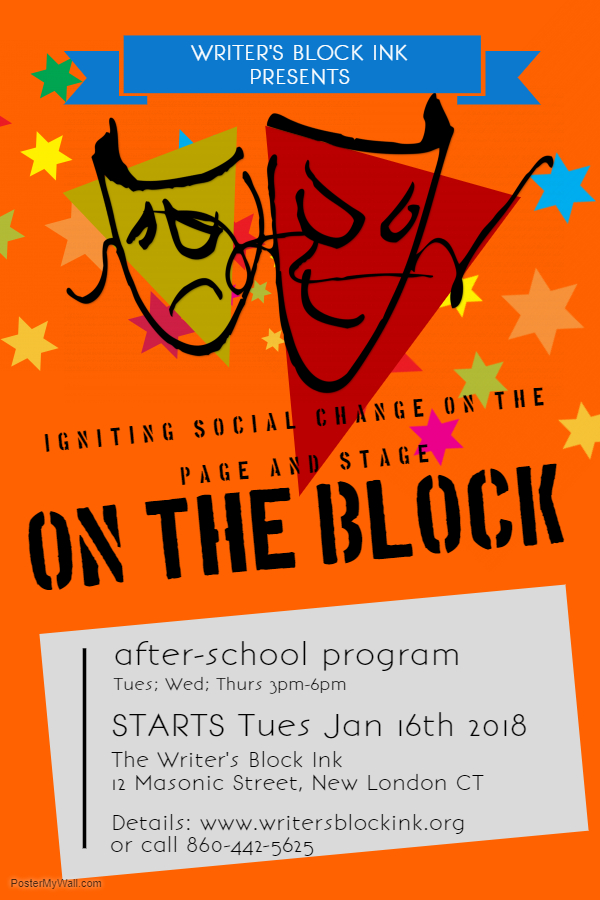 THE LAB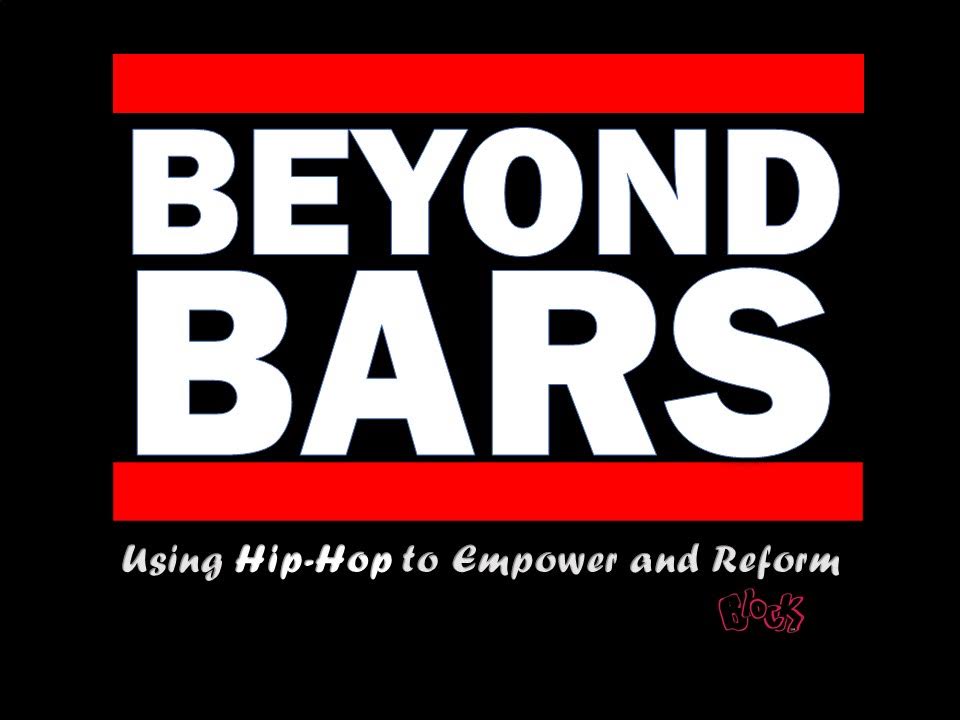 The LAB is a creative collective assembled to inspire thought, challenge norms and synthesize ideas, conclusively bringing them to life in a production to be presented in 2018. We are seeking talented young creatives aged 16-24 to RE-IMAGINE, PRODUCE, & PROMOTE an original Writer's Block Ink production examining the effects of mass incarceration on family and community. This group will focus on: scriptwriting; costume design; set design; songwriting; poetry; choreography and more.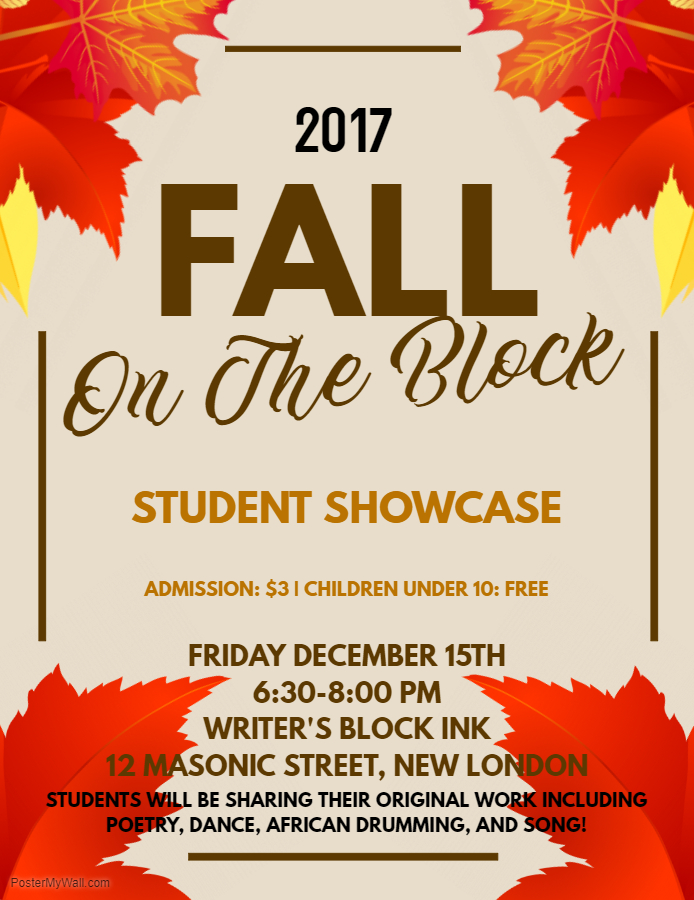 Morgan J. Penn Scholarship For Leadership in Social Change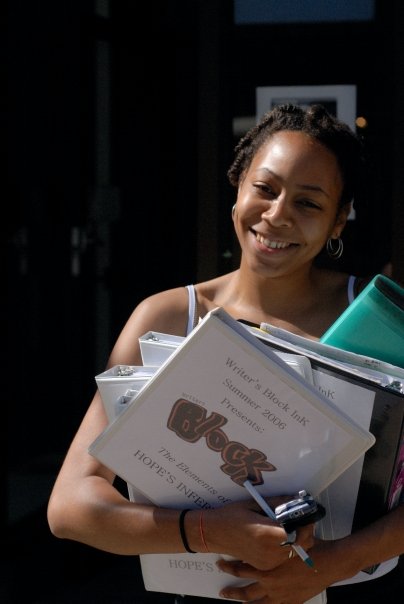 The Writer's Block Ink, Morgan J. Penn Scholarship for Leadership in Social Change honors founding member, Morgan J. Penn, who passed away in 2011. Morgan was an eloquent poet who showed her passion for hip hop, social change and lifelong learning through her work as an artist, performer, student, and educator. As a senior at New London High School she, along with a small group of talented and passionate youth, inspired a community leader to establish the Writer's Block. Morgan came up with the organization's name and contributed her talent as an artist—dancer, writer, poet, rapper—and her passion as a youth leader. Morgan grew as the Writer's Block grew, evolving from performer, to acting and writing Instructor, Assistant Director, Director and Assistant Producer—working on stage and behind the scenes. She helped the organization grow, leading hundreds of youth in the creation of several original productions over a nine year time span.
The Morgan J. Penn Scholarship for Leadership in Social Change is a scholarship in the amount of $1,000.00 that is awarded annually. ​The funds of The Morgan J. Penn Scholarship for Leadership in Social Change are to be used as payment assistance in any opportunity, activity and/or organization intended to further the recipient's involvement in the fields of performing arts, youth leadership, education, or youth-focused entrepreneurial business ventures. To make a contribution to the Morgan J. Penn Scholarship Fund, click the "Donate" button below.
To apply for the 2017 Morgan J. Penn Scholarship click below: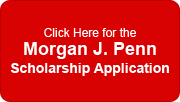 SCHOLARSHIP APPLICATION DEADLINE: FRIDAY DECEMBER 15TH 2017
******************************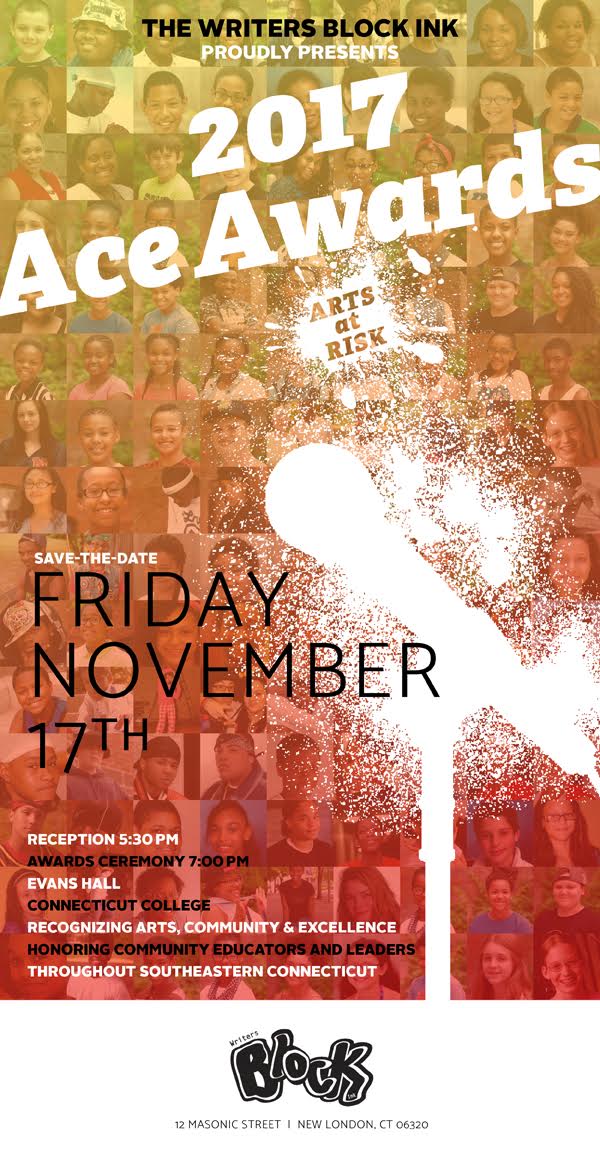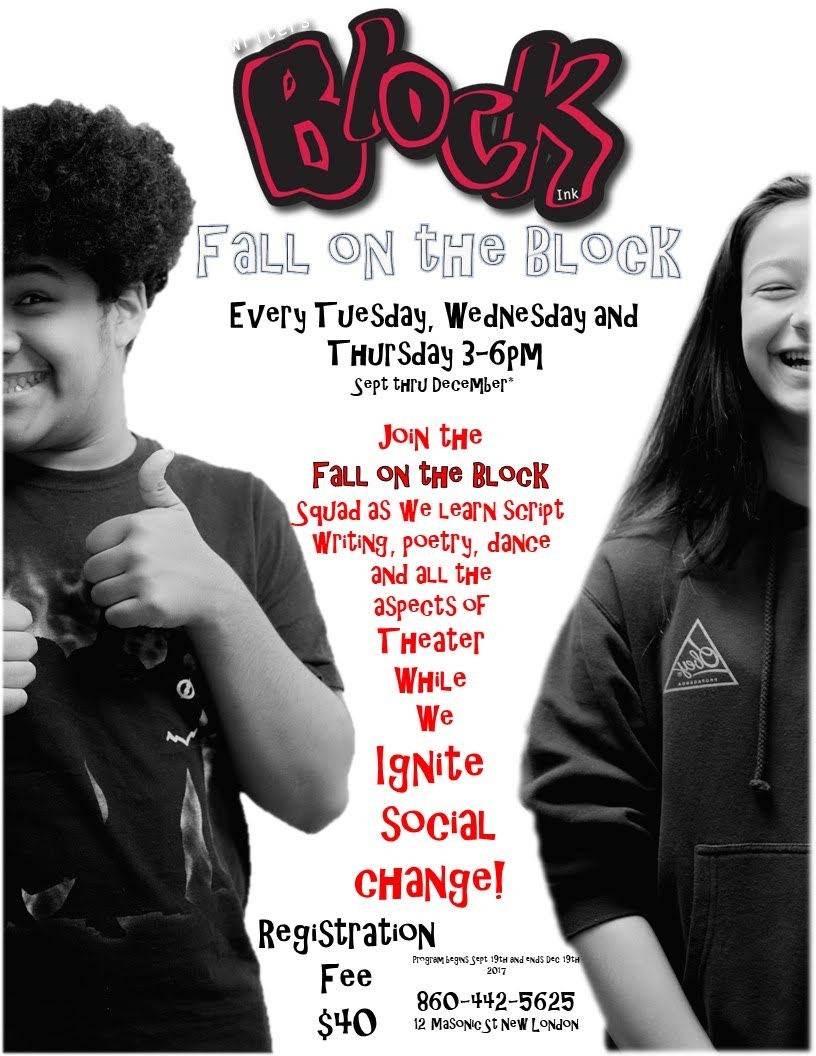 Follow us on social media!

860-44 BLOCK
860-442-5625
12 Masonic Street
New London, CT 06320

Our Mission

To arm young voices with the power of pen and prose, reinforcing teamwork, accountability, and responsibility; igniting social change on the page and stage.

About The Block

The Writers Block InK was started in 2003 as a 501c3 non-profit organization to encourage youth to use writing and performance as tools to address personal and social challenges on the community stage. Students create original productions which explore critical themes and issues.

You Are Now A Butterfly with By Faith

Saturday July 29th, 6:00 - 8:00 pm

Writers Block Ink, 12 Masonic Street, New London

Join us as we conclude our Raising Voices Against Domestic Violence sessions with an artistic filled evening of painting with "By Faith". Free to attend.

Writer's Block Ink and Safe Futures partnered to raise voices against domestic violence. Domestic violence affects people in our communities both locally and globally, regardless of race, gender, class, age, sexuality, ethnicity, or ability. We invite women and men from every corner of our community to join us in Raising Voices Against Domestic Violence!

If you are in a Domestic Violence crisis situation call 888-774-2900.

This project was made possible with the support of the Department of Economic and Community Development, Office of the Arts, which also receives support from the National Endowment for the Arts, a federal agency.

**********************************

Beyond Bars: The Ripple Effect

(a Writer's Block Ink production)

A community caught in the web of incarceration. A group of teens with hopes, ideas, and aspirations of escaping the cycle. The Writer's Block Cast tackles the penetrating topic of mass incarceration through an original script, new musical composition, and imaginative dance. Please join us for this special opportunity to witness the ripple effect... beyond bars.