Donate Today
Annual Appeal to Our Supporters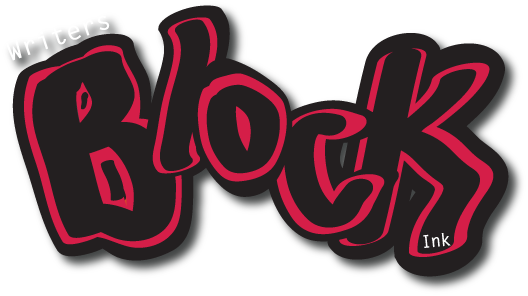 Writer's Block InK, Incorporated
446 Colman Street, New London, CT 06320
www.writersblockink.org
writersblock2@gmail.com
860.44.BLOCK (442-5625)
January 2013
Dear Friends,
The Writers Block, Ink transforms the lives of youth through the arts. Our primary mission is to arm young voices with the power of pen and prose, reinforcing teamwork, accountability, and responsibility—igniting social change on the page and stage. The Writers Block encourages youth, from all walks of life to use writing and performance as tools to address personal and social challenges through all aspects of theater. Students from The Block (ages 8-21) create original writings including poetry and plays, compose original songs, and choreograph original dances. In so doing, The Writer's Block gives students a voice, builds their self-confidence, enhances their communication and performance skills and creates future community leaders.
To those who have contributed to the Writers block in the past, we want to thank you for your generous and continuous support. To those who are new to the Writers Block we hope you will consider us in your giving this year. We are asking for your commitment to support the fulfillment of our mission in 2013. To enhance your understanding and familiarity with our organization and services, we are inviting you to attend a tour of the Writer's Block, InK on January 10, 2013, where you'll have an opportunity to visit our site, meet our leaders and volunteers, and develop a greater appreciation for how our services impact the communities we serve. In addition to the successes in 2012, you'll learn more about our objectives for 2013 and beyond, so you can decide where and how you'd like to make a difference in our community.
Our goals for the coming year are ambitious, but essential to our future. These priorities include:
Hiring a permanent (as opposed to seasonal) staff including a General Manager and Executive Director.
Continuing to reach over 100 area youth and creating youth leaders each year through our programs.
Acquire additional equipment such as lap top computers, CD players, and film equipment.
To support us in achieving these goals and our mission, please consider making a tax-deductible donation to: Writer's Block Ink, 446 Colman Street, New London, CT 06320. You can also make a contribution online via credit card at www.writersblockink.orgby clicking the "Donate Now" button. New for 2013, we would also like to ask for your multi-year commitment to support specific programs. This commitment will help us to assure the ongoing support of key programs and services. Your response by June 30, 2013 would be greatly appreciated.
Please confirm attendance of our tour on January 10th, which will begin promptly at 9:00am, by sending an email to writersblock2@gmail.com or calling the Writer's Block at 860-442-5625 by January 3rd, 2013.
Thank you very much for remembering our youth,
Clarissa S. Beyah-Taylor
President & Founder; Writer's Block Ink, Incorporated