Donate Today
Annual Appeal to Our Supporters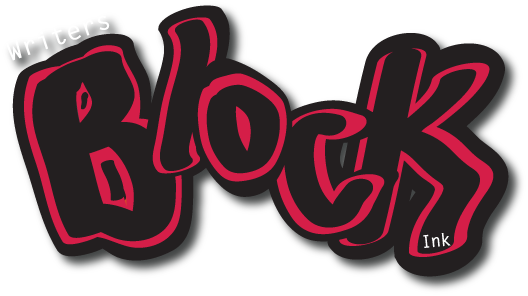 The Writer's Block InK, Incorporated
12 Masonic Street, New London, CT 06320
www.writersblockink.org
writersblock2@gmail.com
860-44-BLOCK (860-442-5625)
Dear Community Member,
Over the last year Writer's Block has elevated our programming and our community partnerships to new heights. We have re-invented the wheel of what it means to be a performing arts and social change organization and to work with like minded groups and other local non-profits organizations. We want to invite you to join us on this powerful journey. The generosity of community members like you has helped Writer's Block Ink to reach new levels with the programming that we have been able to provide to local youth and the surrounding community. We deeply appreciate your support.
In the past year:
Partnership with Safe Futures , In this partnership we worked together on a 6 month project called Raising Voices Against Domestic Violence, where we worked together to heighten awareness and understanding of domestic violence, breaking myths, equipping and educating our community with information and tools to help themselves and others break the cycles of domestic violence.

The Interdistrict School of Arts and Communications, Through an extended partnership with ISAAC School, we held all of our Summer 2016 programming and final performance in their facilities.

Our program functioned as their official summer enrichment program, allowing us to welcome even more ISAAC students than ever before. This collaboration allowed us to serve 20 ISAAC students and 20 students that attend other schools within New London County. This year through our partnership with ISAAC, we refined our summer program to include three tracks that our students could choose from, depending on if their interests lay more with performing, writing, or backstage work. During the partnership we accomplished the following:

In our new "tracking" structure, our students were able to choose between Track 1 (Performing Arts), Track 2 (Theater Production), Track 3 (Performing Arts and Creative Writing/Songwriting). This allowed them to spend the majority of their time on their preferred aspect of theater while still gaining exposure to each skill offered in all classes.

We served 40 participants in Summer 2016, half being ISAAC students

Awarded 15 ISAAC students full scholarships to participate in the summer program

80% of our students received full or partial scholarships

Held three free community engagement forums

Held eight free open arts studio sessions

Launched a public and social media awareness campaign on domestic violence

Empowered the youth to create an original performance, inspired by true stories gathered from the RVADV project.

Served 98 community participants who were witnesses, victims, survivors or first responders of domestic abuse.
In 2017 Writers Block is set to launch yet another unparalleled community partnership with the NLCCC Juvenile Review Board. This program will be called The Beyond Bars Program and will use the arts to explore the effects of incarceration on youth in New London County and engage youth in the criminal justice system through hip hop music. This project will work with young people in JRB's community based diversion program on the creation of original artworks in spoken word, music, song writing, multimedia production, and hip hop. The Project goals are to develop personal skills and support rehabilitation. Art classes and workshops will be combined with community summits, panel presentations, mentorships, and final showcases of works created by the youth.
Since 2003, Writer's Block Ink has armed the youth of Southeastern Connecticut with the power of pen and prose, reinforcing teamwork, accountability, and responsibility; igniting social change on the page and stage. By focusing their creative talents on social issues, students at The Block rise as leaders and use the arts to call for positive change in their lives and communities. The initiation of our new programs and partnerships means greater leadership opportunities for our youth. We find, feed, and launch youth leaders. We have collaborated with numerous community partners this year to plan and implement new projects, with our youth always at the forefront. Here are some other wonderful things that we were able to accomplish this year.
We maintained our presence in local schools, providing in-school and after-school enrichment programs to 8 schools across New London County.

Our programs continued to helped over 350 youth find their creative voice, analyze social issues, and develop as leaders within their community.

Over 80% of our students received full or partial scholarships to attend our programs.

Youth used the arts to address the issues of domestic violence, mental illness, police brutality, identity, race relations, ageism, gun violence, cyber-bullying, mental illness, homophobia and police brutality.

We employed 8 youth leaders in paid positions and had 3 block captains.

Two previous block captains served as The Creative and Assistant Director in our 2016 Summer program

Over 600 community members attended our events and performances.
As you know, Writer's Block Ink is committed to serving communities that have limited access to the arts. We believe that it is vital to provide youth with a space for creative expression and enjoyment, regardless of their families' background. No student is turned away for inability to pay. With the increasement of our partnerships and with more visibility within our community, we have more students and participants than ever accessing the resources that Writer's Block Ink has to offer, and we are actively expanding our demographic reach. We need your help to continue to make our programs affordable for all, to hire the staff necessary for giving all of our participants the care and attention they deserve, and to enrich our resources with expanded community partners.
We are eager to foster a community that supports our youth and the arts at all levels, and with your support we can make that happen. Below you can find the ways that you can further our vision for New London County youth.

Thank you for your help,
Adriane Jefferson
Senior Director & Director of Programming