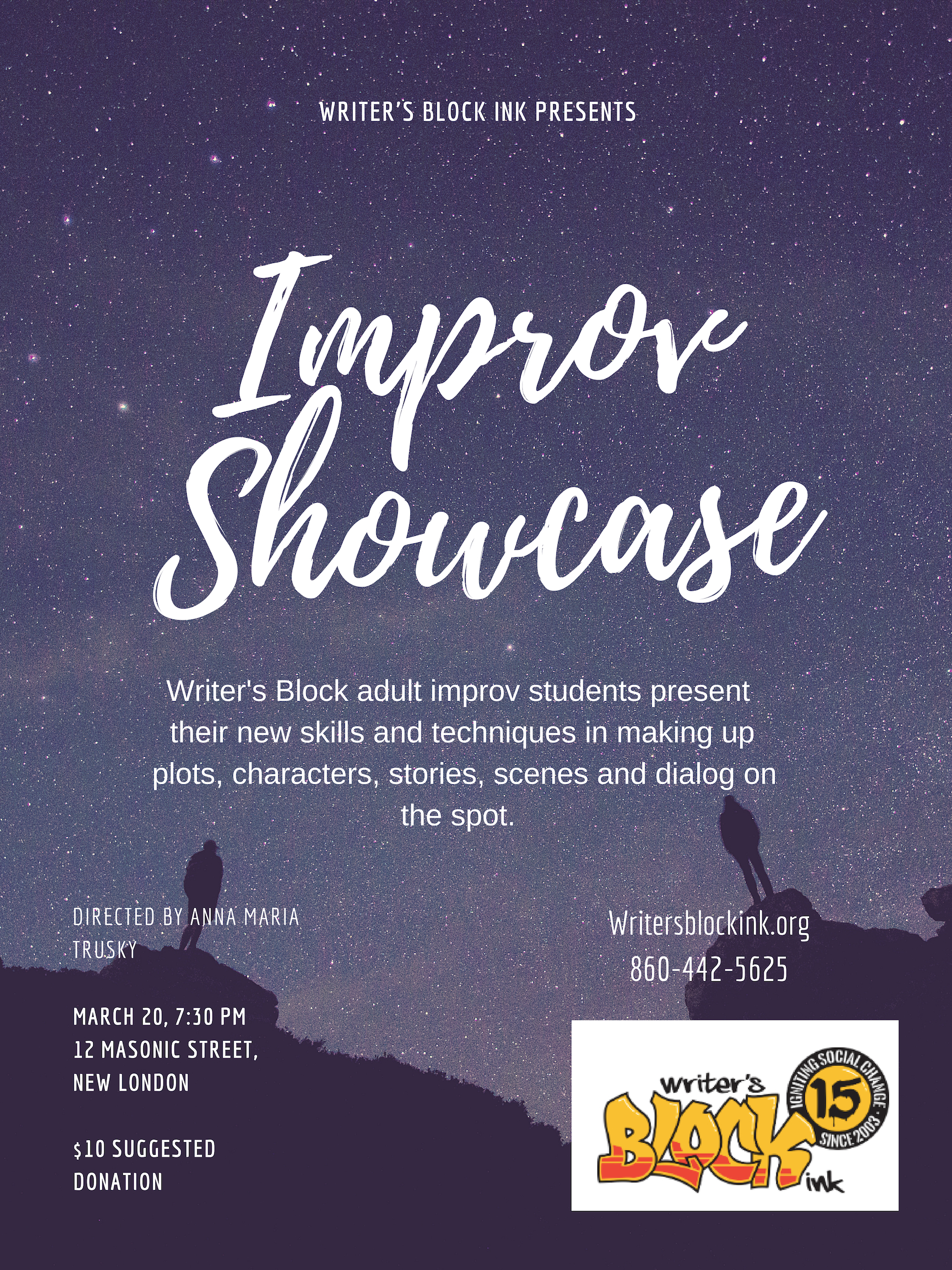 Intro to the Art and Science of Improv
After more than 15 years of arming young voices with the power
of
pen
and prose to ignite social change on the page and the stage,
New
London's
non-profit Writer's Block Ink opened "The Block"
to
adults with an introductory improv theater class!
Anna Maria Trusky, founding member of the Connecticut-based improv comedy troupe Comedy on Demand, introduced participants to the fundamentals of live improvisational theater, in which actors make up plots, characters, stories, scenes, and dialog in the moment. Participants will learn through games, exercises, and scene work in a fun, safe, supportive environment and ultimately showcase scenes before an invited audience.
Location: Writer's Block Ink, 12 Masonic Street, New London
Show Date: Wednesday March 20th 2019
7:30pm
Suggested Donation: $10 at the door
For more information contact:
writersblock2@gmail.com or 860-442-5625
~~~~~~~~~~~~~~~~~~~~~~~~~~~~~~~~~~~~~~~~~~~~~~~